Computer Science and Information Systems
The international journal published by ComSIS Consortium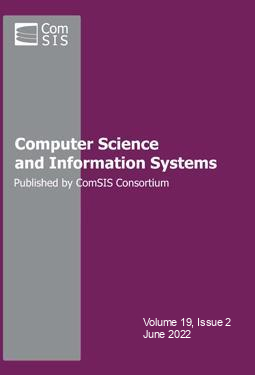 ISSN: 1820-0214 (Print) 2406-1018 (Online)


Journal's Facebook page
ComSIS publishes original papers of lasting value covering both theoretical foundations of computer science and commercial, industrial, or educational aspects that provide new insights into design and implementation of software and information systems. ComSIS also welcomes surveys papers that contribute to the understanding of emerging and important fields of computer science. In addition to wide-scope regular issues, ComSIS also includes special issues covering specific topics in all areas of computer science and information systems.
IMPORTANT NOTE
From March 1, 2022 we will accept final versions of accepted papers only in LaTeX format, typeset using the appropriate ComSIS template
ComSIS Journal is sponsored by
Ministry of Education, Science and Technological Development of Republic of Serbia
www.mpn.gov.rs
Impact factor
Two-year impact factor (2021): 1.170.
Five-year impact factor (2021): 0.922.
Editor-in-Chief
Mirjana Ivanović, University of Novi Sad
Vice Editor-in-Chief
Boris Delibašić, University of Belgrade
Associated Editors
Dr. Feng Xia is currently an Associate Professor of Data Science and Discipline Leader of Information Technology in School of Engineering, Information Technology and Physical Sciences, Federation University Australia. Dr. Xia has authored/co-authored two books, over 300 scientific papers in int'l journals and conferences (such as IEEE TKDE, TC, TMC, TPDS, TBD, TCSS, TETC, THMS, TETCI, TVT, TII, TITS, TASE, IEEE/ACM TON, ACM TKDD, TIST, TWEB, TOMM, WWW, AAAI, SIGIR, CIKM, JCDL, EMNLP, and INFOCOM) and 3 book chapters. He is/was on the Editorial Boards of over 10 int'l journals. He has served as the General Chair, Program Committee Chair, Workshop Chair, or Publicity Chair of over 30 int'l conferences and workshops, and Program Committee Member of over 90 conferences. He is also the Guest Editor of over 10 journal special issues and a (founding) organiser of several conferences.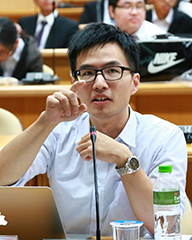 Dr. Neil Y. Yen received Ph.D. degrees at Department of Human Informatics and Cognitive Sciences, Waseda University, Japan and Department of Computer Science and Information Engineering, Tamkang University, Taiwan in year of 2012 respectively. He is currently an associate professor at School of Computer Science and Engineering, University of Aizu, Japan. His current interests include Human-centric Computing (i.e., user modeling and understanding, social web, collaborative economy) and Anticipatory Computing (i.e., machine learning, prediction, and well-being services). He has published more than 100 articles in representative Journals.
New Indexing Information
Google Scholar profile of our journal
Science Citation Index (SCI) by Thomson Reuters
Scopus (Elsevier)
Summon (Serials Solutions)
More on indexing information